E-Commerce and the impact on shopping malls
As E-commerce grows, mall venues are reaching new lows. To keep up with online vendors, malls are implementing new services all around the world. For example, charging stations, AR indoor navigation, and multi-sensor technology.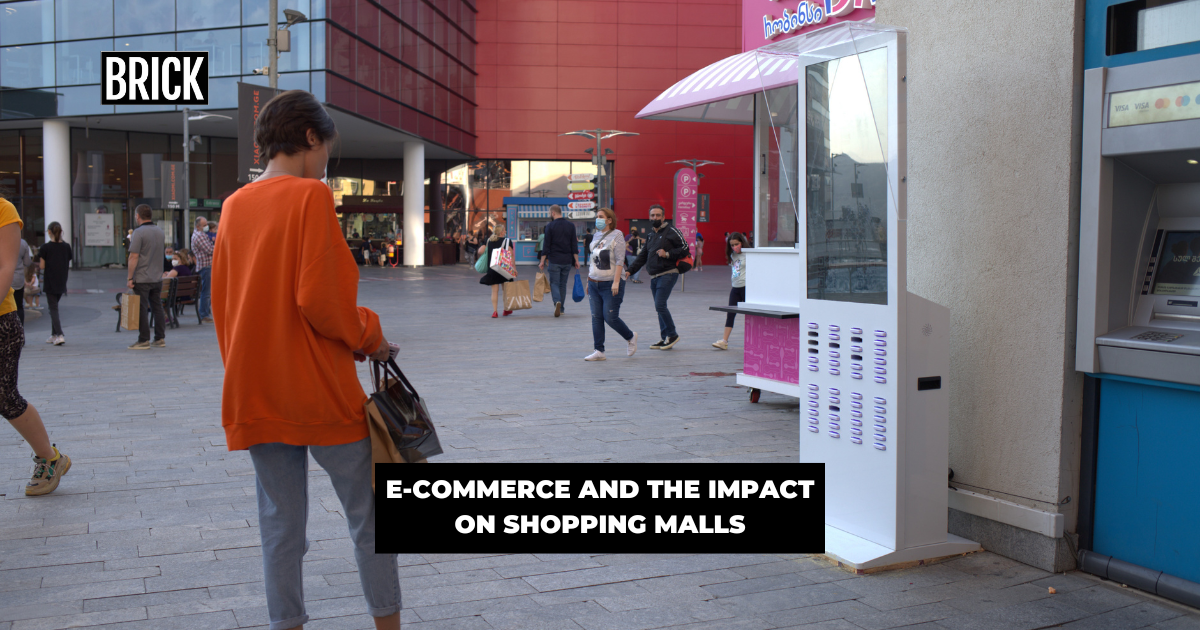 Summary
As E-commerce grows, mall venues are reaching new lows.
To keep up with online vendors, malls are implementing new services all around the world. For example, charging stations, AR indoor navigation, and multi-sensor technology.
Why are Traditional Malls Struggling to Attract Visitors?
In today's digital age, traditional malls are facing a tough challenge. With more and more people turning to online shopping, mall owners are left wondering how they can bring back visitors.
Once the center of social interactions and consumption, traditional malls have now become stressful places in the eyes of many shoppers. People are feeling overwhelmed and time-strapped, and the last thing they want is to have a bad experience at a store or mall. In fact, even some online vendors are being discarded for reasons such as a slow-loading website.
The pandemic has also had a significant impact on shopping habits. People have grown more comfortable shopping from home and are also wary of crowds. These changes have only accelerated the shift towards e-commerce.
In conclusion, traditional malls need to find new ways to attract visitors and provide them with a positive shopping experience if they want to stay relevant in today's changing landscape.
What's causing the malls' decline?
Why is the E-commerce Industry Thriving?
The increased popularity of e-commerce has made it tough for mall venues to compete. People may be less likely to visit the mall during these busy times, and with so many online options available, they may not spend as much money there.
Shopping at the mall may not be as appealing in today's world, where busy schedules and the convenience of online shopping can lead to less visits and spending.
In short, the boom in e-commerce is driven by a combination of convenience, accessibility, and affordability. To stay competitive, malls need to offer special experiences that can't be found online, if they want to remain competitive. Considering most in-store discounts and deals are also offered online.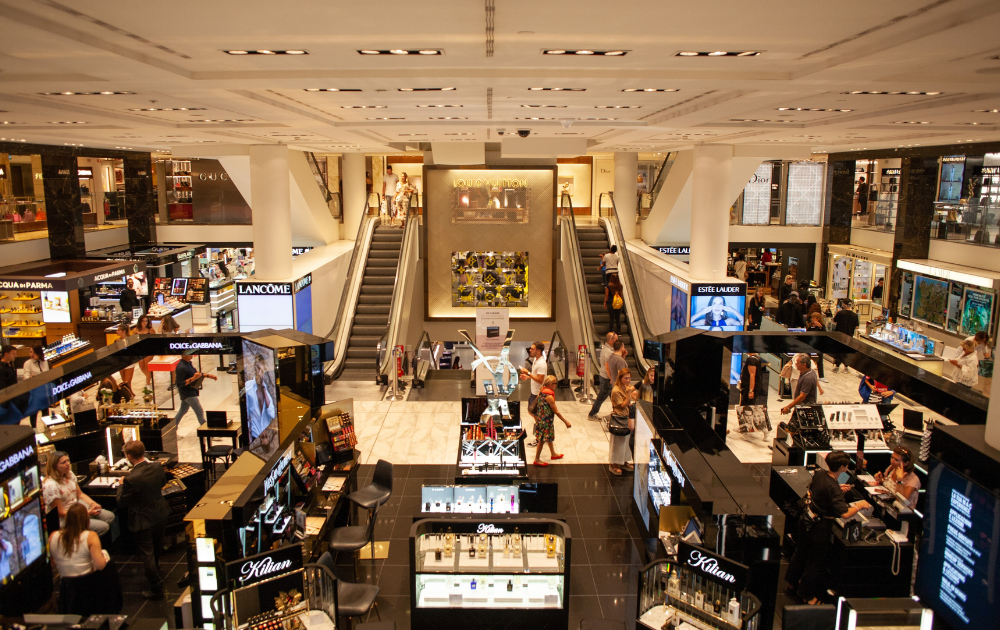 Traditional Marketing
Traditional marketing methods, like printed magazines and TV commercials, are becoming less effective as consumers have seen them repeatedly. Today, people are spending a lot of time on their phones and companies are trying to reach them through digital ads. However, many shopping malls are also using this approach, making it difficult for companies to stand out.
Consumer behavior
Shopping habits have changed significantly over the years, driven by factors such as e-commerce and the pandemic. People have been exploring new ways to shop and the pandemic has had a lasting impact on how consumers prefer to spend their money. Today, many people do their research online before visiting a store to make a purchase.
Generation Z is leading new shopping trends that are also influencing older generations, such as Millennials and Generation X. They are more likely to carefully consider a company's values and whether they align with their own. This means that companies must be transparent about their purpose and values to attract customers.
Mall venues' problem solutions
To survive, malls need to adapt to technology to enhance the shopping experience for visitors, even though the rise of e-commerce has affected its popularity. But, there are still ample opportunities for malls to take advantage of.
Innovative Ideas for Venues
To stay competitive in the age of online shopping, malls need to offer unique experiences that enhance the customers' shopping journey. Here are a few innovative ideas that can help:
The Convenience of Powerbank Sharing
Gone are the days of scrambling for an outlet to charge your phone. With Brick, you can rent a powerbank on-the-go whenever you need it. Our largest station can hold up to 48 powerbanks, giving you ample options to choose from. And, the best part? Renting a powerbank is as easy as downloading our app and scanning the station with your mobile device. No app? No problem. You can even use a web browser without downloading anything.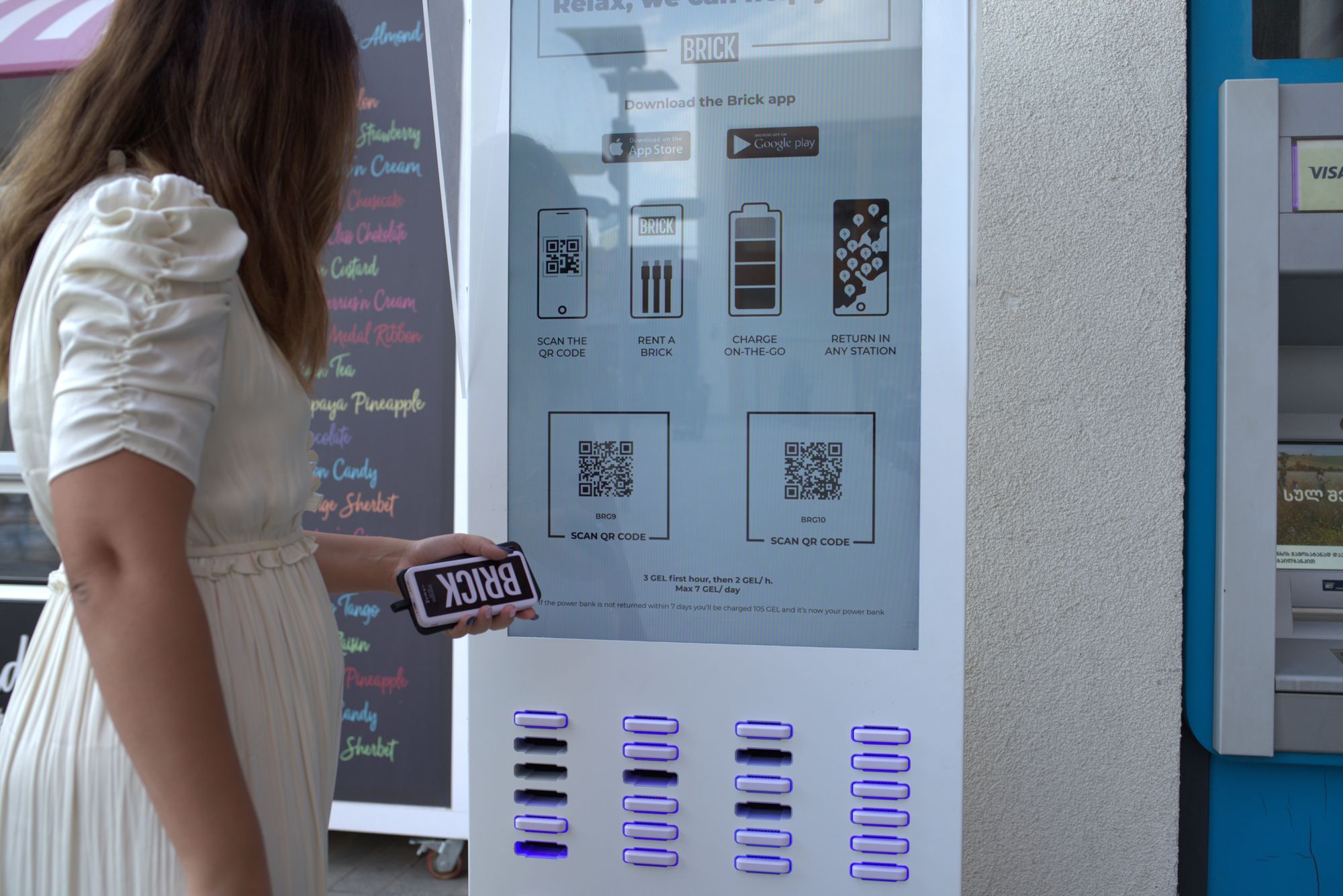 Unlock a Better Shopping Experience with Brick
Say goodbye to the frustration of dead phone batteries while shopping! With Brick, you can now enjoy a seamless shopping experience without worrying about running out of juice. Powerbank sharing stations are making a splash in shopping malls worldwide, and it's not hard to see why.
Join the Brick Revolution
If you're interested in being a part of the Brick revolution, you have two options. You can either be a market owner or a network partner, depending on your goals and growth aspirations.
Case Study: A Raving Success
Don't just take our word for it. Our case studies show that consumers love our powerbank sharing stations. In fact, they've responded positively, extending their shopping visits thanks to the ability to charge their phones on-the-go. Say goodbye to the days of sitting around an electrical outlet, and hello to a more enjoyable shopping experience. Here's an other example of having a station in a bar in Stockholm, Sweden.
Ready to make a change? Click here to get started!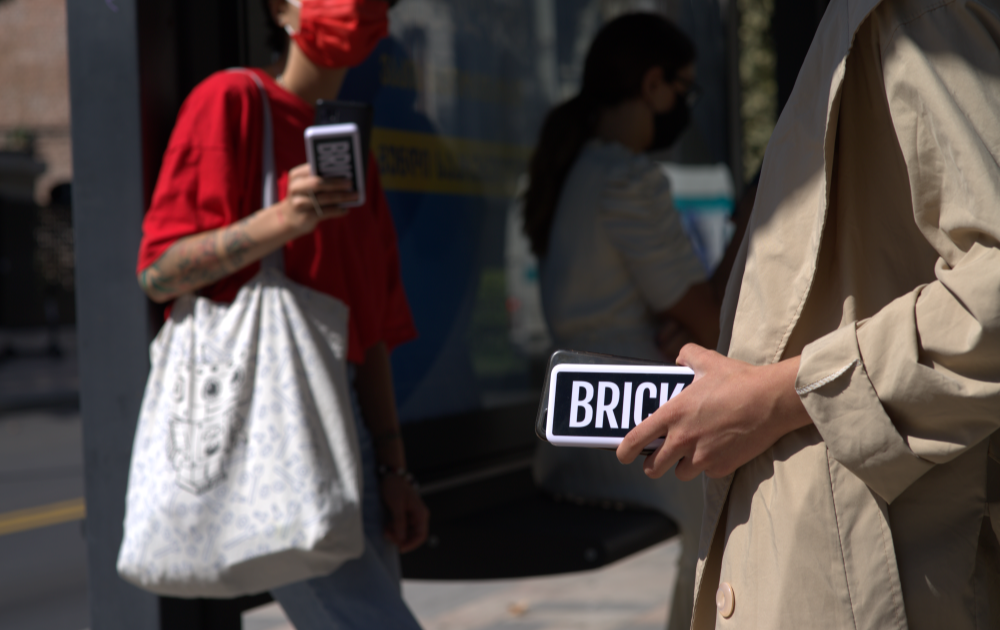 Improve Your Mall with Power Banks & Charging Stations: Boost Success & Join Network for Insights

The Covid-19 pandemic has impacted malls and physical stores, leading to closures and a surge in e-commerce. To stay relevant, mall owners need to adapt to changing trends and consumer behavior. This may require revamping marketing strategies and offering new services. One such opportunity is implementing AR mirrors and charging stations.
Got questions? Get in touch with us via our website or read our articles for a deeper understanding of our work.