Revolutionizing Business: The Power of Franchising
Franchising is when an individual (franchisee) purchases the rights to use a brand through a license. When the franchisee is granted access from the franchisor, there's an initial start-up fee and the franchisor often takes a monthly fee from the franchisee's revenue.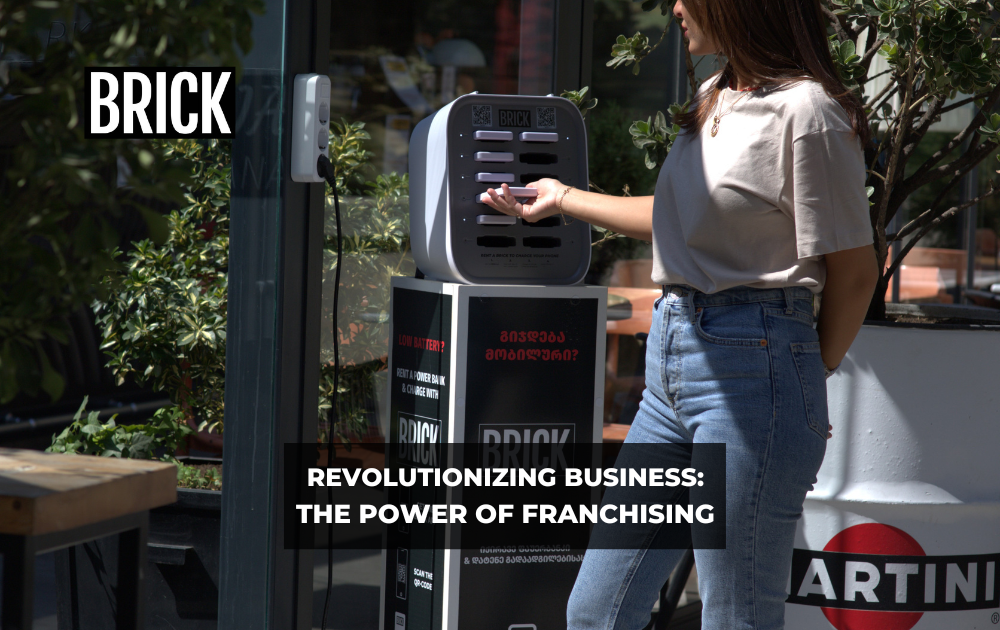 Introduction:
Franchising is a business model where franchisees purchase the rights to use an established brand through a license.
The concept of franchising can be traced back to 1851 when the Singer Sewing Machine Company and its employees pioneered the commercial franchising approach.
Today, there are plenty of well-known franchise companies in different industries including Dunkin' Donuts, McDonald and Pizza Hut in the restaurant industry.
What is franchising?
Franchising is when an individual (franchisee) purchases the rights to use a brand through a license. When the franchisee is granted access from the franchisor, there's an initial start-up fee and the franchisor often takes a monthly fee from the franchisee's revenue.
Modern franchising dates back to 1851, John "Albert" Singer and the Singer Sewing Machine Company is associated with being the first commercial franchisor, however, the company never offered franchises. The business grew because its employees took independent responsibility for the local offices. Examples of franchise companies include Dunkin' Donuts, McDonald's, and Pizza Hut.
Different types of franchise businesses

Job or operator franchise
These types of businesses are often lower in cost since they are both home and owner based. This poses an opportunity to get started, without the need for property leases or additional financial requirements, with the possibility of expansion in the future through an increased number of employees.

Management franchise is commonly found in the B2B sector and involves running a business while others handle the service delivery. The franchisee assumes the responsibility of driving the company forward. These franchises primarily operate within the commercial cleaning, care sector and cost-cutting industries. In commercial cleaning, care and cost-cutting management, the franchisee oversees operations and ensures efficient service delivery. This business model empowers franchisees to drive growth and maintain quality standards, benefiting from the support and expertise of the franchisor.
In this type of business, the franchisee is a corporate investor as the franchise requires a financial investment. The franchisee does not need to work within the business they've invested in but employs a team to manage the business. Examples of investment franchises include large restaurants and hotels.
Fast food and retail franchise
In this franchise, premises are fundamental, and needed in areas where there's a lot of foot traffic. This often means that a larger initial investment is needed. In addition, a development agreement is signed, enabling the franchisee to open several restaurants within a certain time frame.
Product or distribution franchise
The franchisee distributes the franchisor's products. In regards to these franchise agreements, it is extremely important to have good contacts such as suppliers and dealers. Product franchising includes major goods, such as computers, bicycles, white goods, cars, and car parts. The brand is licensed by the franchisor and in some cases the manufacturing process is licensed, as is the case with Pepsi and Coca-Cola.
In the world of franchising, conversion franchises present an opportunity for independent companies within the same industry to transition themselves into a given franchise business. This conversion allows the franchisee to experience growth in terms of royalty income and the number of units they operate. By adopting elements such as established brands, comprehensive training systems, and effective marketing and advertising programs; the franchisee can enhance the operations and unlock new avenues for success. This approach offers a seamless pathway for independent companies to tap into the advantages of franchising while leveraging proven strategies and resources for sustainable growth.
Business expansion strategy
Franchising is often seen as a strategy for expansion. It is a great opportunity for entrepreneurs to cost-effectively scale up their business. It's important for entrepreneurs to be familiar with the varying costs depending on the needs of the market, and the capital required to develop the business.
Franchising lets you localize and diversify operations
Franchising offers a great opportunity for established businesses with a loyal customer base and  proven business model to expand their presence. It allows companies to maximize their market share and fulfill local, consistent, and scalable goals - which can be challenging as a corporate entity.
By franchising, businesses can reach a larger audience and have a wider reach. New franchise owners bring valuable knowledge of the local market, understanding customer needs, ideal locations, and effective ways to attract them. This understanding creates potential opportunities for growth and success.

If you're ready to take your well-developed business to the next level and tap into new markets, franchising is an excellent option to consider. It provides the platform for expanding your business while benefiting from the expertise and insights of franchise owners in different locations.
Lower risks in franchising
Franchising is a way to reduce risks for both the franchisor and franchisee when building and growing a business. Starting and managing a business from scratch can be challenging, but with a franchise, the franchisor can scale its  business without compromising fundamental factors like funding, overhead costs, and service quality. For franchisees, it's beneficial to work with a tested business model, which provides the necessary resources and support system. Franchising offers a ready-to-go launchpad for success.
The key is franchisor-franchisee relationships
Franchisors provide training, mentorship, and marketing support to franchisees. No degree is required to start. Franchises have a higher success rate compared to startups, with 85% of franchisees remaining in business for five years or longer, according to FranNet. While only 50% of startups last the same duration, according to Investopedia. This makes franchising a popular and attractive option for entrepreneurs seeking expansion and long-term success.
Opportunities for growth in market share
Franchising allows your company to offer a wider range of services to a larger customer base, resulting in increased market share. Franchising opens opportunities to streamline your business processes and expand your market reach.
Join Brick's Franchise

Brick is a global powerbank sharing franchise with over 20+ partners around the world. Once you've signed, we'll help you with all of the steps to get started and succeed, such as a run through of our software, the dashboard and providing the necessary marketing materials.
We offer two distinct partnership opportunities: Market owner and network partner. The difference between these partnerships lies in the exclusivity granted to market owners within their designated market, while network partners become part of a broader network alongside other partners. Market owners are required to order a minimum of 100+ stations, whereas network partners need a minimum of 20+ stations.
At Brick, we prioritize your success and strive to provide a seamless experience.
Conclusion
Franchising serves as a smart business expansion strategy, allowing entrepreneurs to localize and diversify their operations. It provides a proven business model, reducing risks associated with starting from scratch. Franchisors offer training, mentorship, and marketing support, resulting in a higher success rate compared to startups. By franchising, businesses can maximize their market share, tap into new demographics, and streamline operations.
Brick's Franchise, a global power bank sharing solution, offers partnership opportunities as a Market Owner or Network Partner, providing the necessary resources and support to get started.
If you're ready to explore the world of franchising and bring a successful business model to your market, join Brick and bring our global powerbank solution to your market!